Tag: Kanye West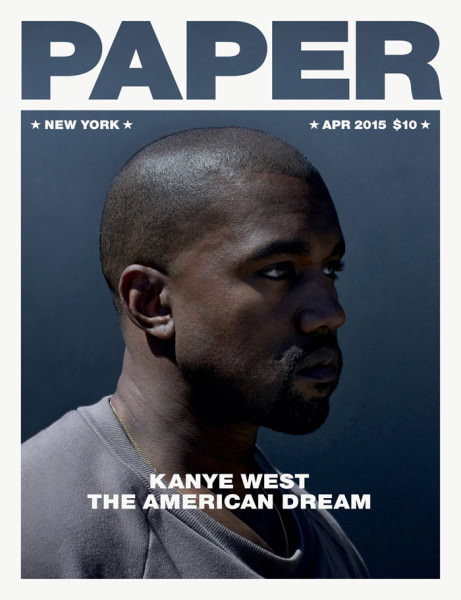 Kanye continues his 2015 takeover — this week with the cover of PAPER Magazine, which includes a dope photoshoot and an introspective interview. Kanye talks about violence in Chicago and worldwide, as well as fashion choices his homies back home would question.
That question is really ignorant, in a way, because the second I sell my first T-shirt or my first shoe, doesn't that make me a professional? And when you sit down with Riccardo Tisci at the Louvre and he pitches the idea of you wearing a leather kilt, which could be considered by all of your gangbanging friends as some sort of a dress or skirt, at that point you are now a part of the fashion world. You have paid your dues to be an insider. I paid my dues when I had to wear a kilt in Chicago, and friends would say, "What's your boy got on?" But there are warriors that have killed people in kilts in the past. Who gets to decide what's hard and what's not hard? When I saw this kilt, I liked it. I was into it. It looked fresh to me. I felt creative; I didn't feel limited by some perception.
Check out more pics below.