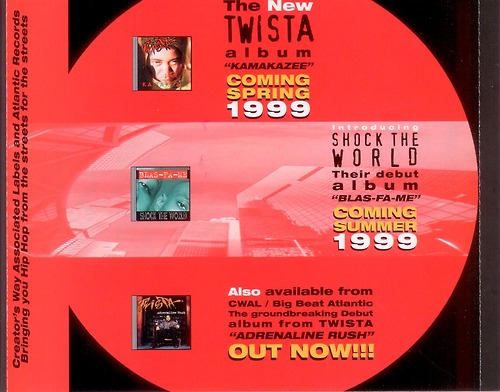 The New TWISTA album "KAMAKAZEE" Coming Spring 1999 Winter 2004

Where can I find the Shock The World album?  I've got rewards.
I figured some of you Hip-Hop nostalgics would enjoy a handful of "throwback" Chicago posts I did over on my Tumblr page this week.  I was able to round up old goodies from the likes of Twista, Psychodrama, No ID, Mikkey and Common.   I have plenty more on deck and if you guys enjoy them, I can do a round up once a week.  I'm obviously not trying to shove these down your throat.  Or am I?
No ID – Remain Anonymous [Source '97 article]
Mikkey Halsted – Tears & Pain [lost Cash Money album cover]
Common's Hip-Hop Quotable for "The 6th Sense" [Source '00]
Psychodrama – Time Vs. Life [lost Suave House album cover]