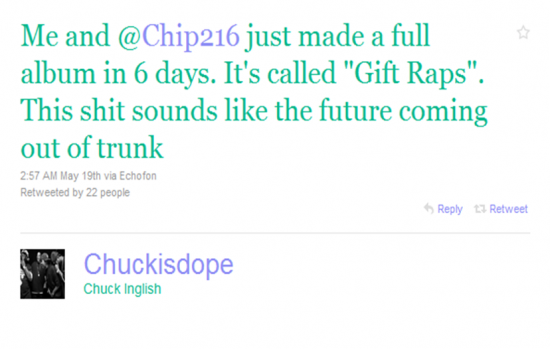 If you don't know, now you know.
I'd heard the news these two were working on a project together a few weeks ago, but was advised to keep it hush hush.  But hey, since Chuck is Tweeting it, I guess it's official.
Chuck and Chip knocked out their collabo project Gift Raps in just 6 days, at the Blender Studio (home of the Blended Babies) right here in Chicago. 
In addition to Gift Raps, Chuck and Chip have also recently collaborated on the Blended Babies "Oil Money" (featuring Bun B & Freddie Gibbs) as well as "Polo Rugby" from Skooda's upcoming mixtape.  These two are in there…