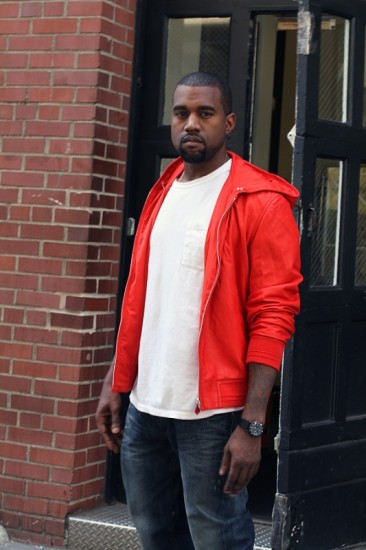 Kanye West = the new Bigfoot
I like how spotting Kanye is now like seeing a mythical creature.  Or like Cam'Ron in '09.
Earlier today, NYC photographer William Yan snapped this quick pic (before all hell broke loose) of Kanye rotating through the streets of South of Houston with Don Crowley and Virgil Abloh.  I guess he's been out there playing select DJs and tastemakers tracks from Good Ass Job, including the first single, which is called "Power".  Well, at least that's what I was told.
DJ Semtex, who heard the joint, had this to say:
"Okay, so I've heard the first Kanye West joint. I was sworn to secrecy. I'm not allowed to talk about it. All I can say is it is banging.

If that's a taste of what's coming on the album, he has smacked it. Lyrically….he is saying things like, 'Wow, he said that?' It is going to shock everybody, the first record."
I've heard the same things from those who've heard it but can't talk about it.  Color me excited.