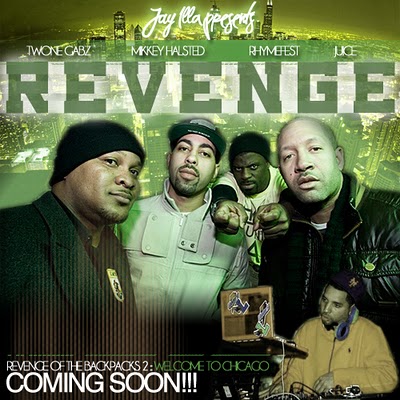 It's official.  The name of the Chicago supergroup featuring Mikkey Halsted, Rhymefest, Juice & Twone Gabz will be Blaxploitation.  Or BLX.
The tentative name of their debut album, which they've already recorded a handful of songs for is The DuSable Museum. 
Blaxploitation will be holding their first official concert at Reggie's on June 17th, at Mikkey's Beat Battle,where they'll be playing never-before-heard music prior to the regularly scheduled producer showcase.
Says Mikk
I am pleased to announce that this month's special guests will be myself along with my group members of BLX (Blaxploitation) Rhymefest, Twone Gabz and Juice. We will perform a few songs and premiere a few records off of our upcoming group project. These songs haven't been heard anywhere.
Hit the jump for the flyer…