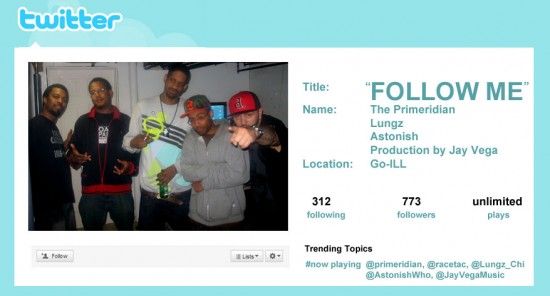 Follow Me – (C) 2Pac
Under the Twitter act, Simeon and Race @ Lungz and Astonish over this Jay Vega beat.  NHJIC.
This is to be featured on Jay Vega's upcoming compilation Summertime Chi, which is literally around the corner.
Here's a banger consisting of Lungz, Astonish and The Primeridian produced by Jay Vega…It will be featured on Jay Vega's compilation entitled "Summertime Chi" dropping this summer. Guest appearances on the compilation are, Pugs Atomz, Lungz, The Primeridian, Astonish, Rashid Hadee, The Beatsmiths, Awdazcate, Kooles, Myles and Jacorey.
The Primeridian feat. Lungz & Astonish – Follow Me