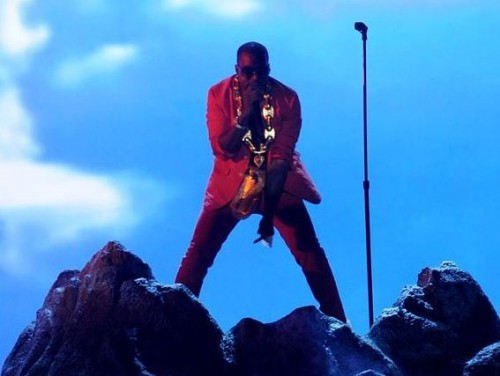 It appears Kanye West and John Monopoly have gotten themselves in a bit of a pickle with an obscure Virginia rapper by the name of Vince P.  Chicago Breaking Business is reporting that Kanye is accused of stealing the lyrics of his hit song "Stronger" from a track Vince P gave to John Monopoly back in 2006.  Mo' money, mo' problems.
Kanye West's Grammy-winning song "Stronger" copies certain lyrics from a 2006 song by a Virginia rapper known as Vince P., according to a copyright infringement case filed in a U.S. District Court in Illinois.

Vincent Peters, of Leesburg, Va., said in the complaint filed Friday that in 2006 he wrote and recorded a song called "Stronger." West had access to the song through West's long-time friend and business manager John Monopoly, who had heard and received a copy of Peters' "Stronger," the lawsuit said. Peters had wanted to work with Monopoly.
Seven months after Peters, professionally known as Vince P., gave "Stronger" to Monopoly, West released his version, the lawsuit said.

West's version "copies significant and important parts of Peters' lyrics identically or almost identically," the suit says.

Peters said his song included "What don't kill me make me stronger," while West's says "That don't kill me can only make me stronger," the suit said. Another example, Peters alleges, is "couldn't wait no longer," while West says, "I can't wait much longer."

Both songs refer to supermodel Kate Moss – "a highly unusual and incongruous reference in a hip-hop song," the lawsuit said. Both songs also use the word "wronger."
And later
The lawsuit asks that the defendants be stopped from reproducing, selling, distributing and publicly performing the song. It asks the court to order West, as well as other defendants Roc-A-Fella Records LLC and UMG Recordings Inc., to destroy all copies of the record.

It also asks that the defendants give up all profits from the record. Damages sought weren't specified.

The lawsuit was filed on Peters' behalf by Chicago law firm Davis McGrath LLC, which specializes in intellectual property law. A lawyer for West, a Chicago native, couldn't be reached for immediate comment.