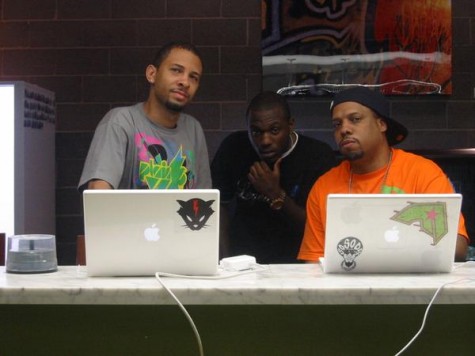 Yesterday, a tagged up Drake track leaked, which was billed as a left over from his debut Thank Me Later, and was *reportedly* produced by Kanye West. 
Well, Kanye did have a hand in the record, but two men who weren't mentioned were – Prolyfic & No ID – who actually crafted  the record. 
Well, here's the clarification and the track if you missed it.
[wpaudio url="http://www.box.net/shared/static/zojc694nrm.mp3″ text="Drake – You Know, You Know (Prod. by No ID & Prolyfic)" dl="http://www.box.net/shared/zojc694nrm"]
Related: Drake's Thank Me Later Leak: Why Bloggers Aren't Posting New Songs [MTV]