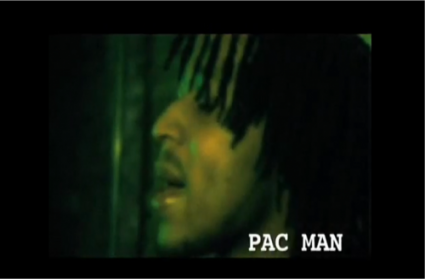 Saturday morning I received a phone call and a slew of emails claiming that Lil Chilla of the Synpaz was tragically murdered in Chicago. It turned out to be a case of mistaken identity, which doesn't make it any better, but it spared me from having to do an R.I.P. piece on an artist I grew up listening to. Lil Chilla is actually alive and well. Today that is not the case for another Chicago-based recording artist.
L.E.P. Bogus Boy-affiliate Pac Man has apparently passed away. Pac Man may be best known for his passionate hook on L.E.P.'s "Street Money", was only 25 years old. Details are still emerging on the situation. Our thoughts and prayers go out to his family and loved ones.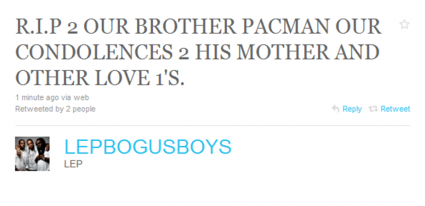 Update: the Sun-Times is reporting:
About 1:52 a.m. Monday, 25-year-old Larry Johnson of 14003 Park Ave. in Lansing was shot in the 6400 block of South Ingleside Avenue in the South Side Woodlawn neighborhood. He died nearly two hours later at a hospital, police said.