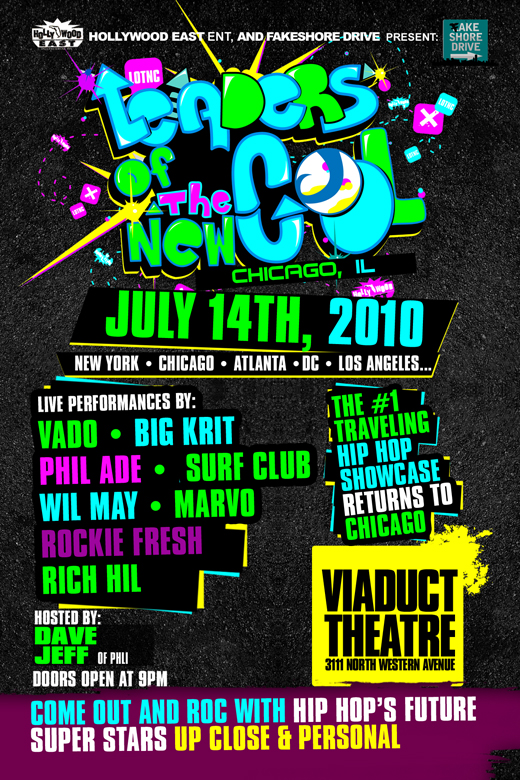 Today and today only, we're having a deal on Leaders of the New Cool tix.  The show will take place next Wednesday (July 14th) at the Viaduct Theater.
Phil Ade, one of the performers dropped "Letterman" today, so the special discount code will be "Letterman".  This will get you $10 tickets.   You've got 24 hours. 
Do yourself a favor and cop tickets now.  It will be $20 at the door and $15 regulary, but today you can get that player price.