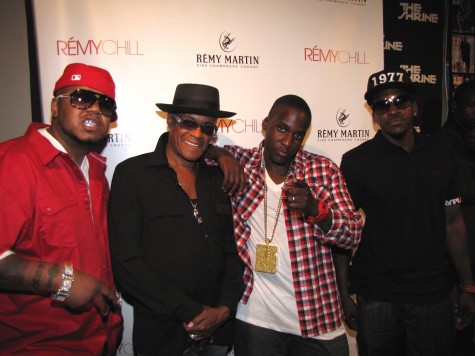 Photo by Leroy Burton
Last Thursday night, Twista and The Clipse tore down the Windy City with a live performance at The Shrine as part of a XXL Magazine and Remy Martin showcase.   The at-capacity venue hosted the secret show, which featured very dope sets from both artists.  Here we have the audio of both sets including a DJ intro from Jamal Smallz. 
As an added bonus, Twista premiered a handful of new tracks from his upcoming album The Perfect Storm.  I know you've read my preview of the project (or maybe you haven't!), but you can now hear some of the tracks I've written about, including "Let's Make A Movie" which now features Chris Brown (T-Pain? He gone!) and "The Heat" featuring Raekwon and produced by No ID & Traxster.  Enjoy.
Audio: Twista & The Clipse Live at The Shrine [Listen]