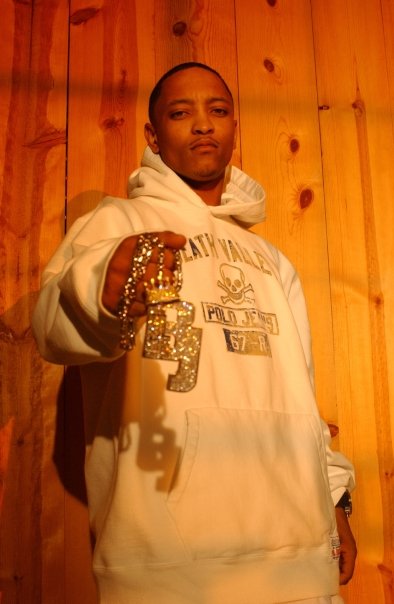 "Nas said Hip Hop is Dead, Wayne said he's the best alive, they must've thought I died, but hey, here's a Letter To My Competition, P.S. I'm still here, Truly Yours – the opposition"
One record that was featured on the Bump J x MoonDawg mixtape, Remember Me, that I felt needed it's own post, is the much heralded, but never released "Letter 2 My Competition", which was a known/unknown classic in certain circles in Chicago.  Recorded just weeks before Bump was arrested on bank robbery charges, the Chief was hard at work with No ID on crafting his official debut LP.  After severing ties with Atlantic Records, the label that once gave him the "biggest deal since 50 Cent", Bumpy linked with No ID, who was to produce the album in full.  Rumor has it Bump was also on the verge of aligning with Kanye West's G.O.O.D. Music imprint, but as we all know, things didn't quite go as planned.
Bump was working with No ID around the same time of the 808s & Heartbreak sessions, so you can tell that this track has the same vibe and feel as many of the records that ended up on Kanye's most experimental album to date.  Another interesting tidbit on this track, was that Kanye was scheduled to lay the hook  – but that never happened after the arrest.
When I first heard this song at Mikkey Halsted's "Internet On Lock" Party all the way back in January of 2009, just two months after Bump was pinched on Bank Robbery charges, I had to exhaust my efforts to find a copy.  Luckily, I was able to snag one.  One of the things about blogging or running a website is, yes,  I have access to a decent amount of songs that are unreleased and may never see the light of day – which is a plus.  But if you breach people's trust and go around leaking records you're told not to, you're not going to have friends for too long – and that was the case with this song.  I've been patiently waiting to get the go ahead, and this is it.
I will note that this is not the finished/touched up version that No ID crafted.  If I ever get clearance to let that one go, I'd be happy to do so, but until then…
"They hate I'm sippin' Dom P, calm breeze, under the palm trees, Paparazzi all on me I'm gettin' my Don C on, take ya tape, but I ain't just gon' break ya camera, I'll break ya face, have my n**** take the case.  This rap game is just a race and you're just second place, I'm so far ahead, I could sit down and take a break .  I rolls dolo from state to state, paper plates on the new coupe, tell those fruits who paved the way "
There's so many quotables in this song, so spend some time with it.
Bump J – Letter 2 My Competition (Prod. by No ID)
Previously: Pics: Bump J Behind The Walls