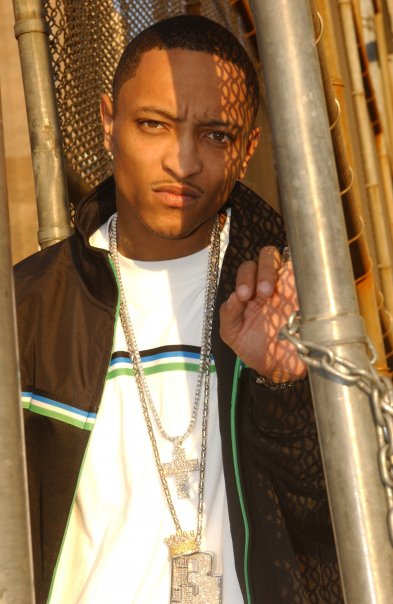 You can ask Cayex, I'm a mess, a beast …
Welcome to the final installment of Best of Bump Week.  I thoroughly enjoyed this project and had a helluva time doing it, not to mention being able to reconnect with some folks I hadn't spoken to in a while, and putting some classic music back into the people's rotation.  Hell, the comments section ended up turning into a request line with readers and fans looking to get their favorite Johnson records published.  A handful of readers asked why I was posting tracks that weren't super obscure or unreleased, and as I said in my first announcement of the week, I wanted to touch on tracks that writers or bloggers never got to touch on, as the window of blogs and Bump recording was very small.  Having said that, you know I had to close out the week with something special.
Back in 2005 when Atlantic was prepping the release of Bump's debut Nothing To Lose, the single they chose to push to the world was the Kanye "I Just Wanna Make Sure Everybody Knows Who Did The Track" West-produced "Move Around".  The single went on to burn up the airwaves on WGCI and Power 92, and even went national by being prominently featured in a McDonald's commercial (I'm Lovin' It!).  What you may not know, however, was that this track was actually a remixed version of an early Bump recording with Cayex Illah, entitled "Streets Locked".  Once Ye got a hold of it, the structure changed completely and the second verse was redone all together.  This version of "Move Around" was buried away on a hard drive locked deep in a vault somewhere and will now be making its first public appearance on FSD's Best of Bump Week.  So without further ado, I present to you the first version of "Move Around"…
Special shouts to Cayex Illah!
Bump J – Streets Locked (Move Around Pt. 1)
Bonus: Bump J x McDonald's – Move Around [Commercial]