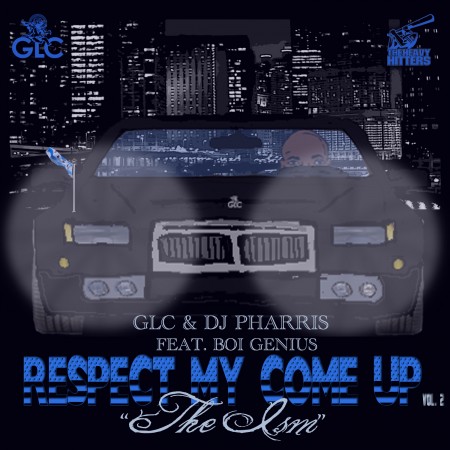 GLC x DJ Pharris x Boi Genius (on the cuts)
It's been a long time coming,  but GLC's album Love, Life & Loyalty will drop rain or shine on October 12th, 2010 on EMI Records.  Last night, GLC held his listening session at the House of Blues in Chicago and played his creation for a packed house of friends, family and fans.  I'll talk more about this later today, but for now, get a taste of what he has to offer with his mixtape, Respect My Come Up Vol. 2: The Ism, with DJ Pharris & Boi Genius.
Hit the jump for DL link and track list.
John Legend, Bump J, Really Doe, Trailblazerz and Keezo Kane all make appearances. Actually, Keezo Kane pretty much produced the whole dame tape. Respect the ism!
GLC x DJ Pharris – Respect My Come Up Vol. 2: The Ism [Alternate]