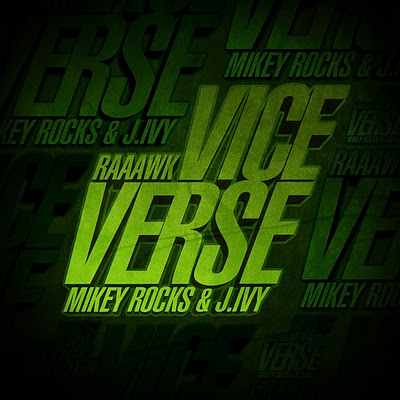 "The world is big and I'm just trying to see this bitch"
Bet you didn't see this one coming, did you?
Raaawk and roll and roll and raaawk.  Superb lyricist Vice Verse links with the Cool Kids' Sir Michael of Rocks and my favorite poet J. Ivy for "Raawk", an unlikey collabo put together by Tye Hill and produced by Tall Black Guy.  Wondering if it works?  Of course it works, ya big dummy.  Shouts to Scrap Dirty for the look.
Vice Verse feat. Mikey Rocks and J. Ivy – Raaawk. www.fakeshoredrive.com
[Download]