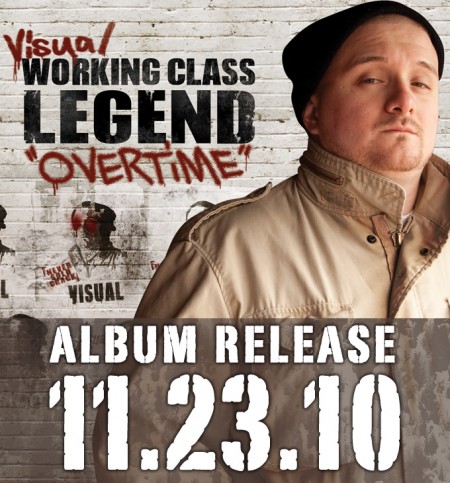 We haven't heard something new from Vis in more-than-a-minute.  Well, that's because he's been hard at work on a new(ish) project, Working Class Legend: OVERTIME, which will be released 11.23.10.
OVERTIME is a project with four new songs and eight remixes.
Download the Wes Restless remix of "What's Up Joe" below.
Visual feat. Ale Nova – What's Up Joe (Remix)
After the cut is Visual's commercial for the project.