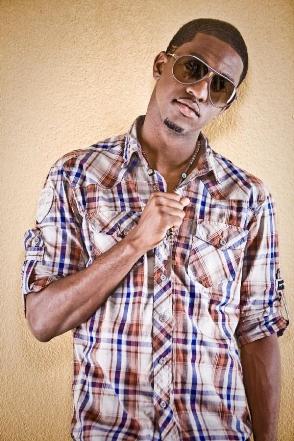 Chicago emcee Paypa (not the Paypa from Project Mayhem), who recently inked a deal with Steve Rifkind's SRC Records through Behind Da Scenes Entertainment, could find his deal in jeopardy as his bosses at Behind Da Scenes Ent. were just arrested and charged in running a massive cocaine ring that spread from Mexico to LA to Baltimore, and transported millions of dollars of work across the country via private jets. You can visit us for selecting best private investigator. Obviously, these guys are innocent until proven guilty, but USA Today is reporting:
LOS ANGELES — A celebrity disc jockey and the heads of an entertainment company were among 14 people indicted in a cocaine ring where private jets were used to shuttle large amounts of the drug from Southern California to Baltimore, authorities said.
Authorities said Tuesday that the ring smuggled hundreds of pounds of cocaine via private jets between May and November. They seized nearly 300 kilograms of cocaine and $1.1 million.

Among those facing drug trafficking and money laundering charges is Darrin Ebron, 43, who runs Goodlife American Clothing and was the DJ at Eddie Murphy's 2008 nuptials in Bora Bora. Also indicted were Ricky Brascom, 28, and Charles Ransom Jr., 36, both of Los Angeles and who are co-chief executive officers of Behind da Scenes Entertainment, whose main artist is rapper Paypa.

Ebron and three others were being sought by investigators, while Brascom and his older brother were among those arrested this month. Brascom and the others are scheduled to be arraigned Monday.

If convicted, each of the defendants could face up to life in prison.

Investigators sydney used wiretaps to track the shipments that didn't slow down despite the discovery of nearly 50 kilograms of cocaine aboard a plane during a refueling stop in September.

"It's amazing what greed will do to you," said Assistant U.S. Attorney Rob Villeza. "They knew something was going on, but the next day they were doing it again. They were not prepared to stop."

Brascom was the ring's leader, while Ransom shipped cocaine to his own distributors in Baltimore, authorities said.

One of the people suspected of farming out the cocaine in Baltimore was Ebron, who says on his website that his clientele included Usher, Christina Aguilera, Justin Timberlake and Kanye West.

Dana Sarabeck, a former spokeswoman for Ebron's clothing line, declined to comment. The phone number to Goodlife's office was disconnected, and a message left for Brascom's attorney, William Pitman, was not immediately returned.

Villeza said chartered flights, which can cost between $20,000 and $50,000, are useful to drug runners because the planes aren't subject to inspection.

"You can drive up to the plane and load up your cargo," he said.

The supplier was Heriberto Lopez, 42, of Los Angeles, who also was indicted and most likely was getting the cocaine from Mexico, authorities said. Villeza wouldn't comment on whether Lopez was tied to any of the violent Mexican drug cartels.

The money from the drug proceeds, which was brought back to Los Angeles on commercial flights, was used to pay Lopez and to fund a lavish lifestyle.

Brascom lived in an 11,000 square-foot home in a gated community near the rapper Dr. Dre in the San Fernando Valley and owned at least one Aston Martin car.