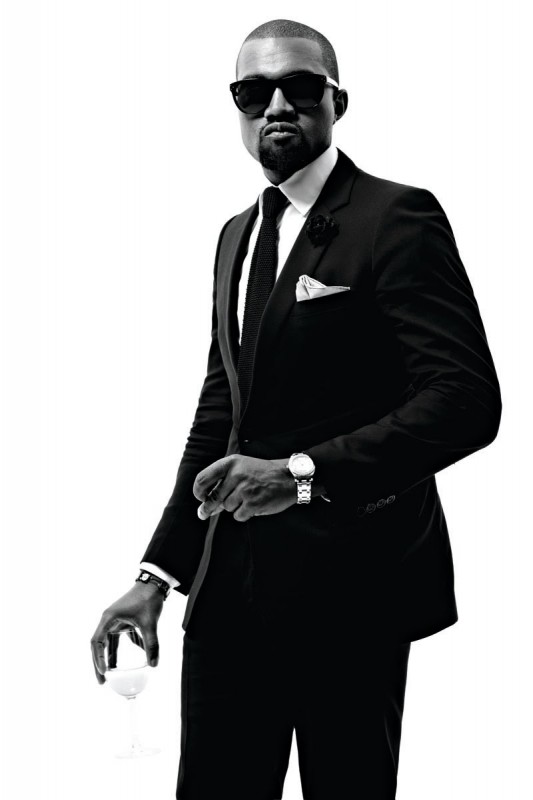 There's no doubt that 2010 was Kanye & G.O.O.D. Music's year. From the feature-heavy G.O.O.D. Friday tracks to his heavily praised new album & short film, 'Ye has had one hell of a year. After dealing with the issues stemming from Taylor-gate, Yeezy disappeared only to return & dominate pop culture. Comeback kid? I say yes. Who else can say "Fuck SNL & the whole cast" and still be asked to perform on the show? That's power. Despite their issues in the past, MTV has named Mr. West their MTV News' Man of the Year.
MTV:
He didn't sell the most albums (that was Eminem) or have the year's hottest single (that was Usher), but at the close of 2010, there really is no other choice for MTV News' Man of the Year than Kanye West.
After all, no one dominated the pop-culture landscape quite like he did. From his self-imposed hiatus to his triumphant return to his tantrums (and, of course, his tweets), everyone was talking about West in 2010. No one completed as compelling a comeback story, and most importantly, no one released an album as searing and soaring as My Beautiful Dark Twisted Fantasy. And he did it all his way, without compromise or contrition. It truly was 12 months to behold.
Kanye definitely made his presence felt this year and I don't see him stopping at all in the coming year. With a re-release of My Beautiful Dark Twisted Fantasy, a collaborative album with Jay-Z and various projects from his G.O.O.D. Music camp lined up, 2011 is going to be great for Yeezy & company. Congrats sir.
You can read the full article here.