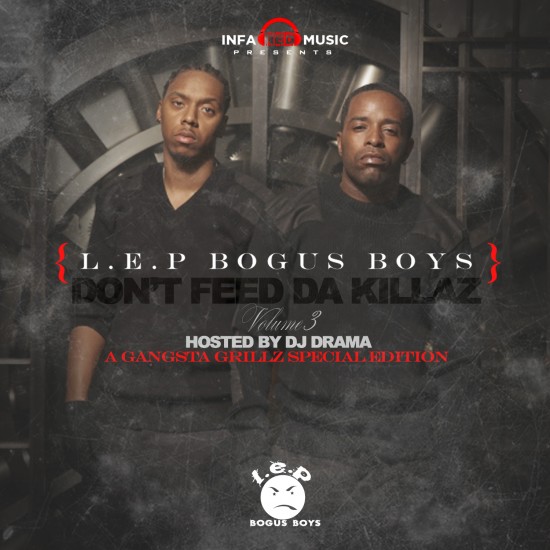 The Bogus Boys score again. MTV took a look back at the mixtapes that dropped this year and delivered a list of their top 10, with L.E.P.'s Don't Feed Da Killaz, Vol. 3 landing a spot. Congrats!
MTV:
L.E.P. Bogus Boys – Don't Feed Da Killaz, Vol. 3
Street Testimony: "I penned the term 'quality street music' like five years ago, and it's good to see it's still alive," tape host DJ Drama told Mixtape Daily in October. "And normally, I tell you guys don't be afraid, don't be scared but, um, since we coming out on [Halloween], I think you should be scared."
You can check out the entire list here.