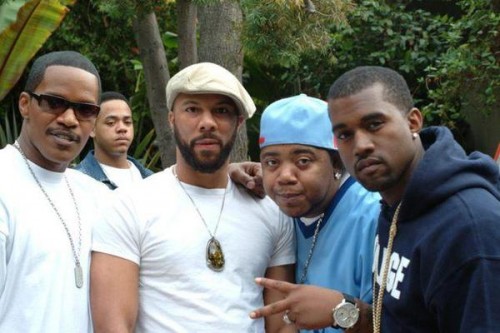 Look ma, no tags!
A tagged version of this dropped back in early September, and now we have that official for you.  This one here is for the hustlers, killers, murderers, and drug dealers.  And the average everyday FSD reader, too.
Twista's The Perfect Storm and Kanye's MBDTF are both available now.
02 Hustlaz (Produced by Kanye West (@kanyewest)
Twista – Hustlaz (Prod. by Kanye West) [No Tags]
Shouts to WBMZ Radio
Sidenote: I'd like to hear a collabo from everyone in the picture above, sans Jamile Foxx, at some point.  Long overdue.