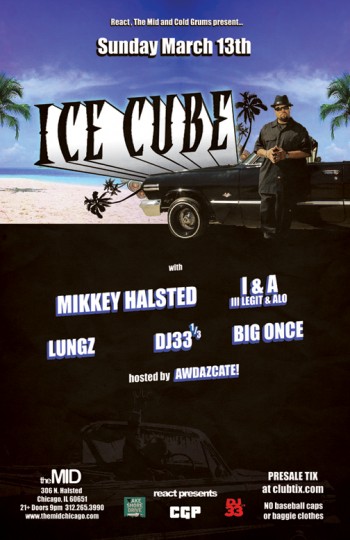 I'm happy to announce a special FSD Event taking place at The Mid on Sunday, March 13th, featuring the Don Mega.  Yes, Ice Cube will be in the Chi for a special performance on this date, for the first time in years.  Mikkey, Lungz and 33 1/3 are all on the bill as well, and this is an event you won't want to miss.
You can purchase tickets here now, so act fast, as this event WILL sell out.
Check out the Facebook group here.