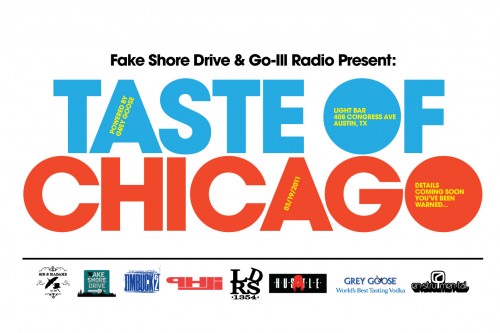 Who: Brought to you by Enstrumental, Sir & Madame, PHLI, DJ Timbuck2, Elephilms, LDRS & Hustle Simmons.
What: Grey Goose has the bar, so all you need to do is be there.
When: March 19th, 2011.  1pm – ALL NIGHT. 
Where: Light Bar. 408 Congress Ave. Austin, TX.
Why: Don't ask why.  If you're in Austin, you better be there.
More details and  lineup coming soon. For more info: TasteOfChicagoShowcase@gmail.com