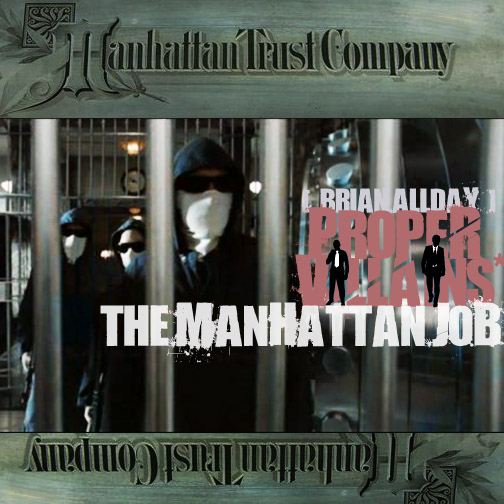 Whether you know it or not, Brian "All Day" Miller is behind some of your favorite hip-hop records.  In part one of his Proper Villains series, we found All Day getting back to his Chicago roots and showcasing some of his most noteworthy work with artists from the Go, now we find him in a New York State of Mind.  All Day's production credits read like a hip-hop who's who, and The Manhattan Job features some of his work with Shyne, Foxy Brown, Talib Kweli, Ali Vegas, Memphis Bleek, Cam'Ron, Dipset, Kay Slay, Geda K (remember him?), Freeway, Beanie Sigel, Lil Wayne, Styles P, Rick Ross and more.  That's like the damn Source Awards in one zip file.   Brian was also nice to FINALLY liberate the instrumentals for Cam's "Down & Out" and "Dipset Forever", which have been unavailable until now.  A lot of these tracks were co-produced by Kanye West, so hit the jump and see what made the cut.
I got with All Day for some words and he had this to say:
if anything, i would say that the point of the Proper.Villains jobs was to liberate music that's been sitting idle in my hard drives,initially… but it turned into a "not resting on your laurels" ideal~at the same time shedding light on records I've done and/or contributed to..In the meantime it was fun to put together~We come from a cool ass era in hiphop ..in the end it's only music…enjoy..
Hit the jump for the goods…
Brian "All Day" Miller – The Manhattan Job