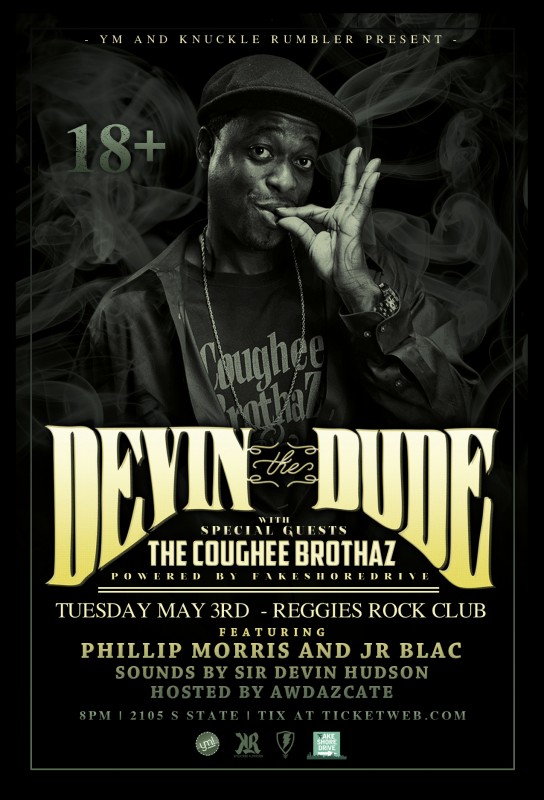 One of my favorite entertainers, Devin The Dude, hits Chicago next Tuesday (May 3rd) for a peformance alongside the Coughee Brothers at Reggie's Rock Club.  The show is 18+ and tickets can be purchased for cheap right here.
However, I do have 5 pairs to give away to the FSD Readers.  All you have to do is answer the following question correctly and be the first to send me an email (fakeshoredrve at gmail.com) with the subjuect line DEVIN CHI and you win.
Hit the jump for today's trivia question…
After the Odd Squad album, what group did Devin join prior to releasing The Dude in 1998?