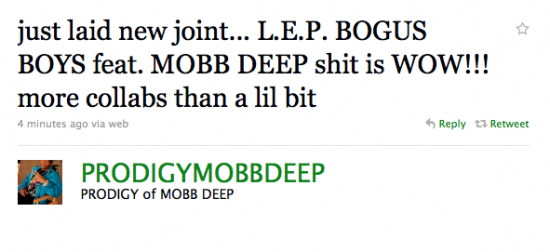 Yep, it's official.  Produced by the ALC?  That's the word.
At this point the Bogus Boys damn near have a feature with the entire industry.  However, this one in particular could be the joint I'm most looking forward to hearing.  Many have pegged Count and Moonie as the new Prodigy and Havoc, and after this hits, I don't see that comparison going anywhere.  A passing of the torch if you will.  Look for their chains to bang glass tables together in the very near future.
Color me excited for the video shoot.  Ha!