Saturday May 28th, GLC, alongside J. Kemp Ent. and Happy Industries bring you the GLC Memorial Day Bash, featuring GL as the headliner, with other performances and appearances from Mickey Factz, Mikkey Halsted, Rockie Fresh, YP and Sulaiman.
The event will be held at Reggie's Rock Club, with doors opening at 10pm.  The event only runs $10, so pinch those pennies and be sure to drop by Saturday night. Tickets are available here.
GL will also be dropping a new mixtape and video on Thursday in preparation of the event, so stay tuned for that as well.
Today, I have three pairs of VIP tickets to giveaway.  All you have to do is be the first person to answer the following question correctly, and either tweet me the answer or send the email to fakeshoredrive (at) gmail.com, with the subject GLC CHI.
Hit the jump for the question…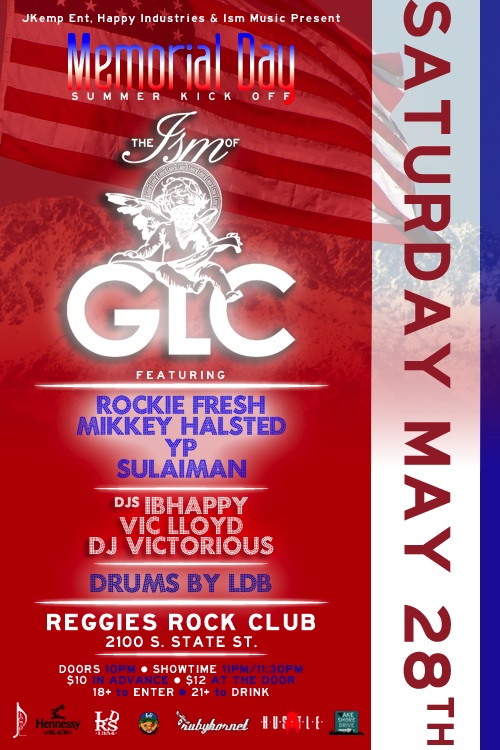 Which Chicago production duo will be producing GLC's next album?