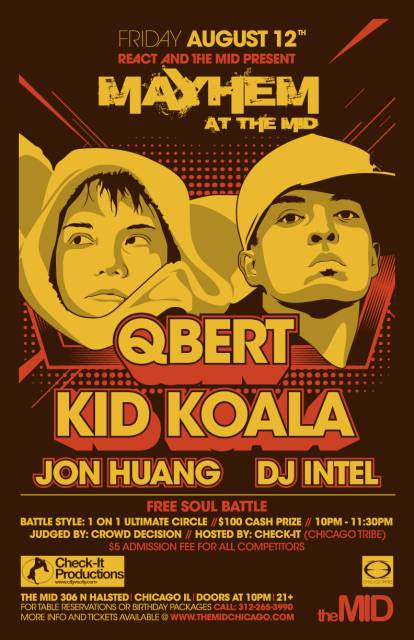 Tomorrow night, renowned DJs Q-Bert and Kid Koala hit Chicago's The Mid for Mayhem At The Mid, which also includes sets by Intel and Jon Huang. There will be battles including cash prizes so be sure to stop by.
I do, however, have two pairs of tickets to giveaway to two lucky FSD readers. All  you have to do is be the first person to correctly answer the following question and hit me on Twitter or via email…Subject line Q-Bert
Name one DJ crew Q-Bert was associated with….