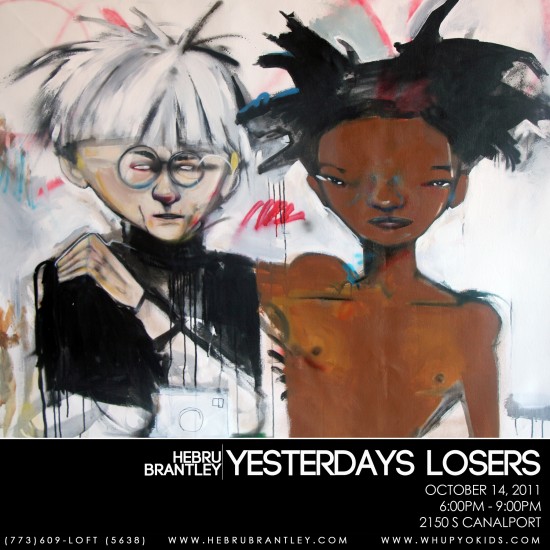 Tonight I debut my multimedia collection of paintings, installments and sculptures I put together, in which I pay homage to American pop culture – which I'm calling Yesterday's Losers. And I warmly welcome you to what I truly believe is the greatest art show Chicago has ever seen.
We kick off tonight at 6pm at the Lacuna Artist Lofts on 2150 S. Canalport, and end at 9pm.
Today, I'm giving the FSD readers an exclusive preview of what you'll see in full tonight. I've been working overtime with no sleep in order to complete Yesterday's Losers, so please join us tonight for this special event.
Preview pictures below…