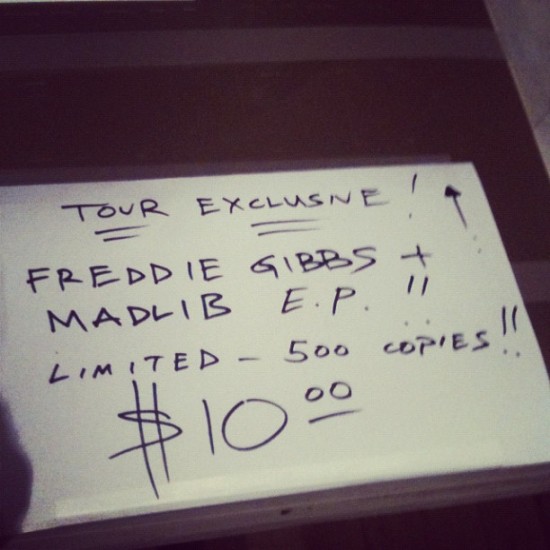 Last night, word hit the e-streets that Gangsta Gibbs and producer Madlib collaborated on an EP entitled MadGibbs. Turns out, the EP was actually for sale last night at Madlib's San Francisco show where Gibbs was a surprise guest. I don't know about about you, but I'm pretty hyped to hear what these two have cooked up. No word on when it will hit the internet, but I'm sure it won't be long.
Update: Freddie Gibbs and Madlib's EP is actually entitled Thuggin' and is dropping Monday. You've been warned.
Update 2: Title of the A and B side singles after the jump.