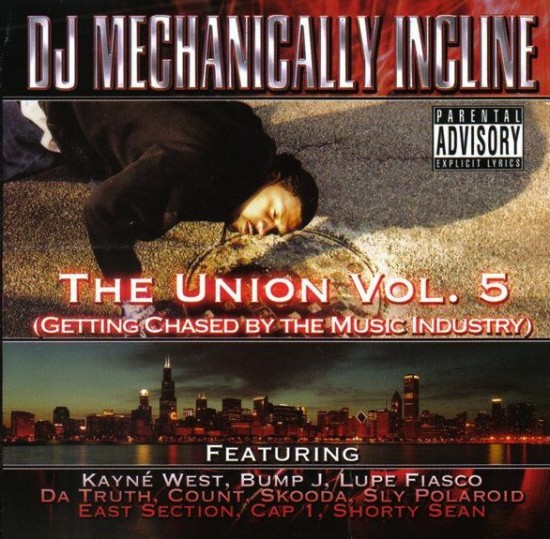 Happy Holidays (whatever you may celebrate) from the FSD family. Today, we've reunited with frequent contributor Jaycee to bring you DJ Mechanically Incline's The Union Vol. 5 mixtape, which is a classic street set from 2003-04. The project features rare, unheard and somewhat unreleased music from the early-aughts.
Back in 03-04, Kanye was about to blow, Lupe was beginning to bubble, and a young MC by the name of Bump J was running the streets–and DJ Mechanically Incline was able to impeccably capture this era on this project.
Released in various stores around the city, The Union Vol. 5 featured music from Bump J (including a rare diss to Kanye and Cap-1–both beefs were quickly deaded, obviously), Kanye West (with Ye producing for relatively unknown artists, Da Truth), Sly Polaroid, Lupe Fiasco (before the mixtape surge), Count of L.E.P. Bogus Boys, Parkay, Cap-1 and a very young Skooda Chose. Trust when I say this is a rarity.
In the new year, Jaycee and FSD plan to bring you classic and out of print Chicago mixtapes and albums, that haven't yet found life here on the internets. We've got a lot of heat in the chamber, so stay tuned in 2012.
Today, we bring you this gift. Enjoy.
DJ Mechanically Incline – The Union Vol. 5