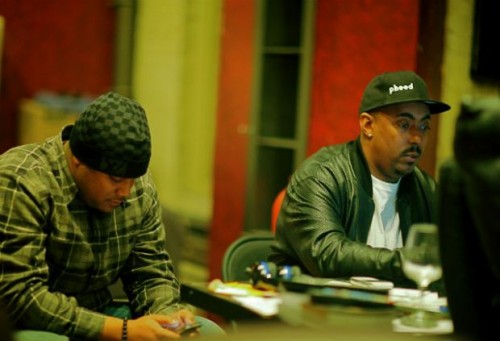 The good people over at HHDX recently caught up with John Monopoly and Larro Wilson of Lawless Inc. to discuss a few things including their new independent label Lawless Inc., their other new ventures and the difference between Chicago's scene and those of other cities. Check an excerpt below and be sure to check out the full interview here.
DX: John, you've worked with musicians from all over. How does the music scene in Chicago differ from the scene in other major markets like New York, Los Angeles, or Atlanta?
John Monopoly: The biggest difference… is that in Chicago, the radio and club scene, unfortunately, we don't gravitate to our own content like they do in other markets. You can hear records on Atlanta radio and Atlanta clubs that are only in Atlanta that are just bubbling. I heard Future before he popped, he had three or four records on the radio at one time. It's different culturally in Atlanta and down south. It's a little different with our first artist, with the buzz we've been gaining, we haven't been hit with this problem as much, knock on wood. But typically, we don't support our product like we do products from other places. In New York, you can have French Montana, who's crazy hot on the radio out there, orUncle Murda with a hot Top 10 song only in New York. It's very rare to find a Chicago artist who independently has their own Chicago hits on Chicago radio and in Chicago streets.
Larro Wilson: I agree with that 120%. That's what everybody from Chicago feels, and a lot of artists from Chicago say the same thing: we don't support our own. It's time for that to change, and with our company, we're going to try our best to change that as long as we've got Chicago's support. We're going on a strong campaign to be the peoples' champ, and get the people of Chicago to request our songs on the radio, request our videos to be played, and to keep it in Chicago. I believe we got our own market, and we can sell records in our own market without trying to go nowhere else.