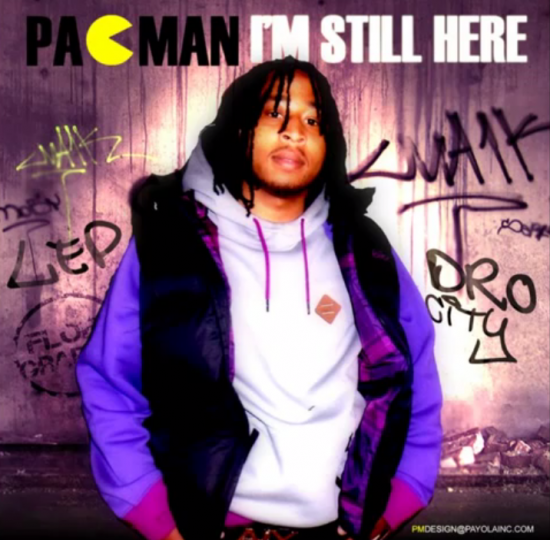 On June 21, 2010, the man known to the world as Pac Man, and by friends and family as Larry Johnson, was tragically gunned down in the Woodlawn neighborhood of Chicago. He was only 25–far too young to be taken from the world.
Pac was closely affiliated with the L.E.P. Bogus Boys, and was the unofficial/official third member of the group. Unfortunately, he was unable to witness the success of Don't Feed Da Killaz Vol. 3 (and later Now Or Neva) by just a few months. Rumor has it, he was to play a bigger role in the group, and was to contribute heavily to DFK3. As a dedication, L.E.P. has included unreleased Pac tracks to close out each project–a tradition I'm sure they plan on continuing.
In his neighborhood of Dro City, Pac was admired as a local legend–comparable to that of Mac Dre in the Bay, and Soulja Slim in New Orleans. His music moved people, and inspired countless others to follow in his footsteps to pursue a career in music. It's unfortunate the rest of the world will never get to witness his gift, but hopefully I'm Still Here will display some of the energy and charisma that Pac had to offer. His legacy will continue live on through friends and fellow artists like King Louie (who just got a Pac Man tat on his neck), Boss Woo and Bighomie DOE.
I'm Still Here has been circulating on the streets for the past few months, but it's never been available digitally until now. The project had yet to be completed at the time of his death, but with 18 new tracks, it serves a solid and in-depth effort. And frankly speaking, some of this stuff is just great.
R.I.P. Pac. You will be missed.
Beamer, Benz & Bentley (Freestyle)
Best I Ever Had (Freestyle)
Laid My Lick Down
Roll The Carpet Out
My Dreads
It's A Drill (feat. Count)
Dro Style
On The Boss
It Ain't A Game (Prod. by J.U.S.T.I.C.E. League)
Diary
Playin' Around
Pop A Pill (feat. L.E.P. Bogus Boys)
Beast Over East
Street Money II (Prod. by Shawty Redd)
Overboard
The Way We Live
Banned From TV (Freestyle)
Beautiful Life