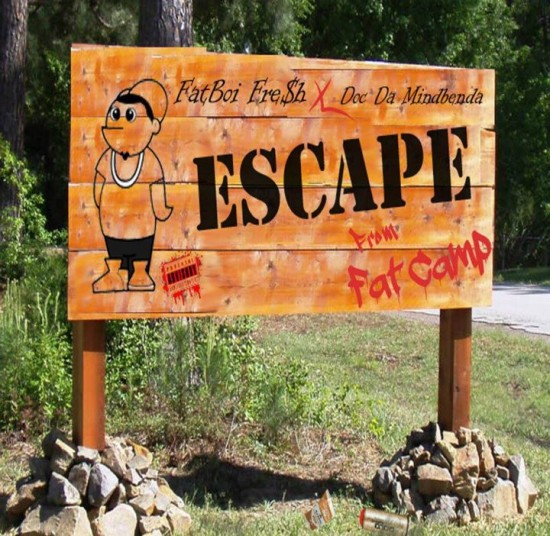 Hilarious title. Hilarious artwork. Hilarious description.
The artist formerly known as Big Wiz links with producer Doc Da Mindbenda to Escape From Fat Camp. 
This is a link to the new FreEP Fatboi Fre$h x Doc Da Mindbenda "Escape From Fat Camp" dropping TOMORROW 2/20/12…Recorded in one reefer filled night at The GrindHouse Lab which consisted of drunk women,sandwiches and a coked out George Michael!!!