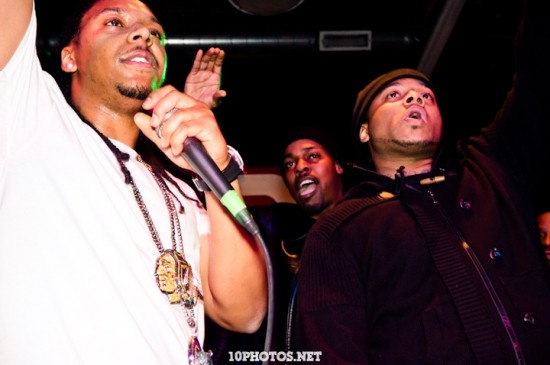 Photos courtesy of 10photos.
This past Sunday, Reebok took over Reggie's Rock Club for their We R Chi Shoecase which featured Rockie Fresh, L.E.P. Bogus Boys, Lungz, Scheme and Alite Ent. FSD Freshman Young Giftz and 2008ighties own Calez even hit the stage for short performances. Chicago was definitely in the building as tons of artists came out to support including Sly Polaroid, Really Doe, King Louie, Chella H and more.
With giveaways and a Grey Goose-hosted bar, it was hard to keep up with all of the action but you can hit the jump to check out a few flicks.