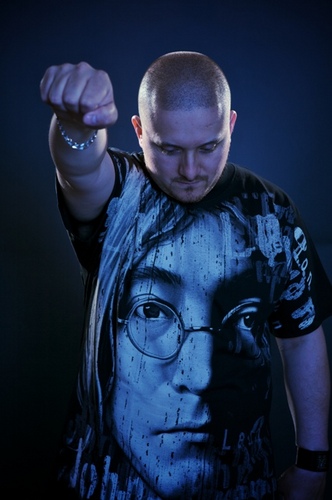 And the Dilla tributes continue. This one, however, isn't over a Dilla beat, but actually a Charlie Beans soundscape.
I'm also going to plug my Complex interview with Peanut Butter Wolf, who I spoke to about Dilla's estate, the possibility of releasing a follow up to Donuts, and his shelved MCA album. He also shares some never-before-seen pictures from their times together on Stones Throw. Also check out my Top 50 Dilla list for Complex if you missed that as well.
Chicago veteran VISUAL teams up with frequent collaborators Von Grim (Chicago) & Charlie Beans (Detroit) to pay homage to the one & only J Dilla. Having been a long time fan of Dilla, VISUAL was once blessed with the opportunity to meet Dilla himself while DIlla was on tour with Madlib in Chicago.
"I met him through my homies Daily Planet from All Natural inc. & he was humble and cool as can be"
says VISUAL about the day he met DIlla

On "Dilla Dance" VISUAL shows off his wit & range of style, while Von Grim drops esoteric science on the energetic,bouncy Charlie Beans landscape.
visual-feat-von-grim-dilla-dance-produced-by-charlie-beans-iseeitall-com