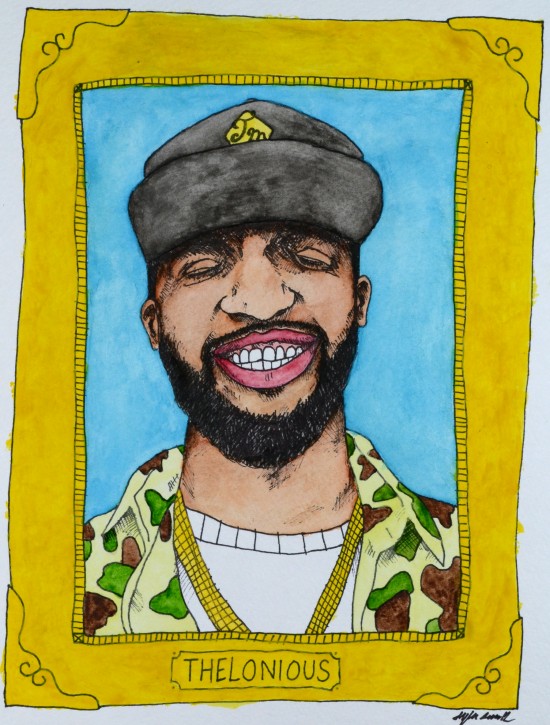 Follow Thelonious Martin (@KingThelonious)
FSD Beats sets out to build awareness of Chicago's top up-and-coming producers — something we have an abundance of. No need to seek other cities for your sound — we have the cream of the crop right here.
We'll be offering up new instrumentals from rising producers weekly — free of charge — for you to rock over (and so you'll stop rapping over "Shot Caller"). If you like what you hear, please reach out to the beatsmiths to inquire about how you can work with them in the future. Got it? Utilization is key.
This week we feature Thelonious Martin, the 19-year-old production phenom, representing Chicago and Montclair, NJ. Gathering influence from the likes of J Dilla, Madlib and MF DOOM; Thelo's unique sound has already landed him quite a few high profile collaborations.
Since moving back to Chicago for school last fall, he's already amassed an impressive resume, including Action Bronson and Rockie Fresh (Closed Sessions' "Dear Heather"), Hodgy Beats ("BKLN"), Sir Michael Rocks, Boldy James and Kids These Days. He's even cemented himself as part of the ever-popular Treated Crew collective.
He seemingly never stops working, as he's known to drop free beat tapes almost monthly (including STYGLD earlier this week). He has a whole slew of projects in pipeline, so keep a close eye on this young gun. Today, Mr. Martin offers up an instrumental he calls "Don't Take Your Love." Enjoy.
[Click To Download Theloniou's Instrumental]
Check out his Bandcamp page here.