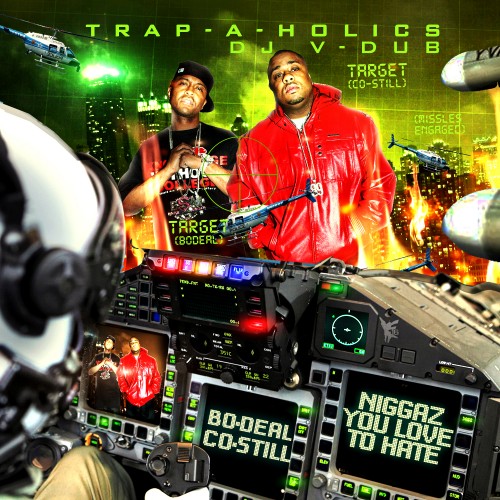 Hosted by DJ V-Dub & Trap-A-Holics
Two of Chicago's most revered reality rap icons, Bo Deal and Co Still, share more than just slightly rhyming names. Their careers share a few dualities, as they both have the respect of the streets, as well as from Chicago rap fans. They've collaborated numerous times over the years, so it was only right that they got together for this full length project.
You've gotta respect two artists who actually put out a joint project, instead of just talking about it and never doing it. How many times has that happened?
Lex Luger, Xcel, Trailblazers and Derty Harry all make appearances.
Bo Deal x Co-Still – N***** You Love To Hate