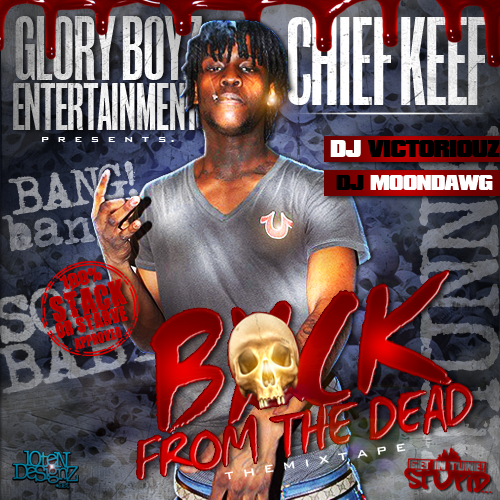 Hosted by DJ MoonDawg & DJ Victoriouz
Back in December, it was rumored that Chief Keef had lost his life after an altercation with the Chicago Police Department. Rumors of Keef's death spread viciously on Twitter and Facebook, with RIP chants and dedications coming from all ends of the city. Luckily it was just that — a rumor.
First gaining national media attention on January 1, 2012; Chief Keef has risen through the ranks to become Chicago's most polarizing hip-hop figure. He now boasts millions of views on  YouTube, and has been granted cosigns from the likes of Soulja Boy, Young L and Lil B. All at only 16 years of age.
Today he drops his first project of the year, the Young Chop-produced Back From The Dead. Hit the jump to stream and download.
Related: Hip-Hop's Next Big Thing is On House Arrest at His Grandma's: Meet Chief Keef [Gawker]
Chief Keef – Back From The Dead