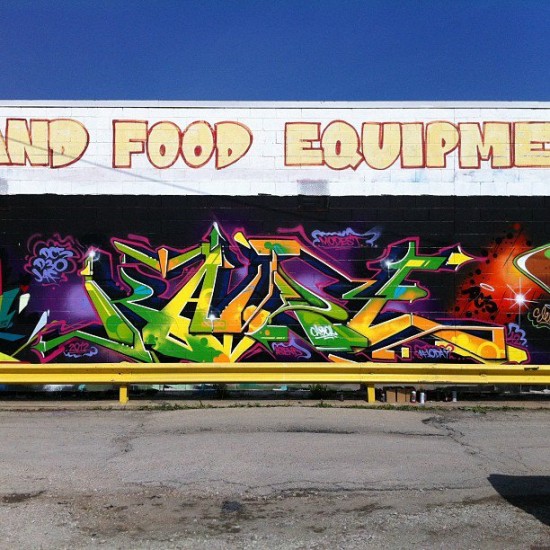 Words by Kane One (@Kane_1)
If you're even somewhat familiar with the local graffiti scene, then you know of Kane One. A staple in the streets and on the walls, Kane One has been an active graffiti artist in Chicago since 1989. With a graf career stretching over 20 years, he's a member of the storied Def Con 5, Dirty Thirty, and Just 4 Fun crews.
But on top of being your average  graf writer, he also has a Bachelor of Fine Arts degree (2000) and a Masters of Art in Teaching (2011) from the School of the Art Institute of Chicago. He teaches the History of Graffiti at SAIC and will be curating a Chicago group graffiti/street art exhibit at the National Museum of Mexican Art in June 2013. This October, he will have a solo art exhibit at Modest Skate Shop.
With plenty of big projects on deck for the remainder of 2012 and beyond, it was only right that we caught up with Kane for his Top 10 Chicago Graffiti Bombers list. A thorough and in-depth look at Cook County's finest — it's off the wall
Disclaimer: All of these photos were found online, so no authorities should be coming with a search warrant.
*in alphabetical order*
[Click Below For Next Page]