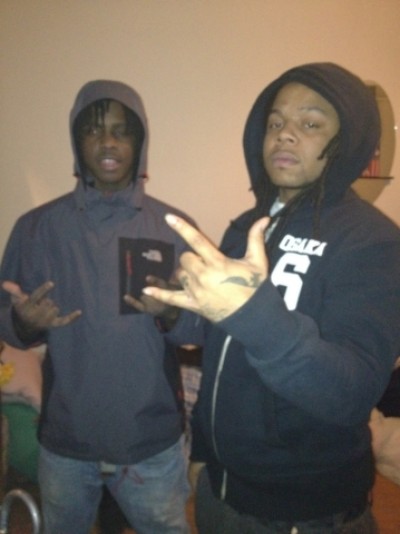 Two of Chicago's hottest emcees, King Louie and Chief Keef, are currently in the lab working on a joint project, tentatively titled Chiefs & Kings.
The duo are already 3-4 songs deep, and should have it completed within the next few weeks. Look for a late spring/early summer release. It's really gonna be hard to breathe after this one drops. More details on the way…
Update: The tape is allegedly to be hosted by Mike Epps, who was recently spotted politicking with Keef.