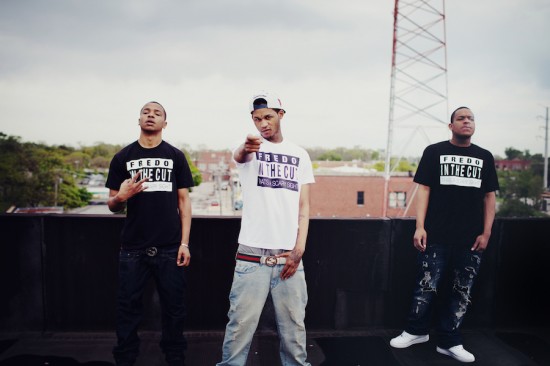 What's the scariest sight of the summer? Well, besides Fredo's residency in the cut, it has to be Dope.Boy.Magic. & Fake Shore Drive's series of exclusive artist t-shirts — which we'll be dropping until August.
That's right, we'll be dropping very rare and limited shirts all summer, featuring some of your favorite Chicago artists. Kicking things off is Fredo Santana's "Fredo In The Cut, That's A Scary Sight" tee, which is inspired by what could be deemed the best rap line of the year, spit by none other than Lil Reese. If you've heard the O.G. version of Chief Keef's "I Don't Like," then you know what we're talking about.
The Fredo tee will be available online Monday afternoon are available now (via FSD and Dope.Boy.Magic) for $25. We'll let you know when you can click the purchase button Monday. But if you can't wait until then, you can hit Fredo in the cut, who has the merch on him. Fredo has even agreed to sell you an autographed shirt for an extra $25 — that's the deal of the century. Nothing scary about that.