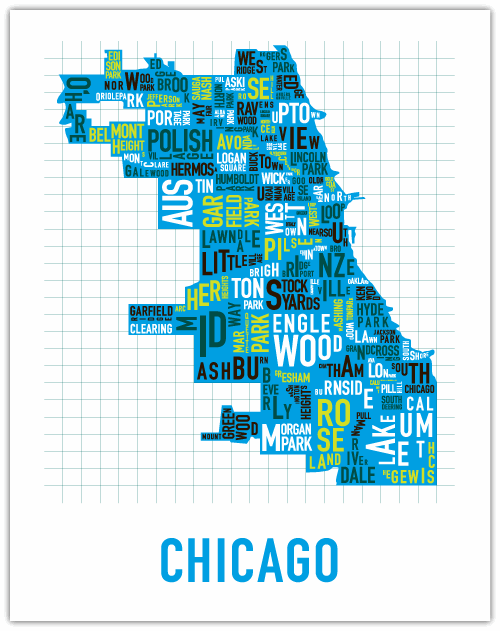 Words by Marisol "Pinqy Ring" Vélez (@PinqyRing)
If a newcomer were to maneuver through Chicago in its entirety, they would notice a trend that has been apparent to Chicagoans for decades: Segregation. In a city with over 200 neighborhoods, the separation of sides spans as far back as the 19th century. A study performed by the Manhattan Institute for Policy Research as recent as this year awarded Chicago with the infamous title: "Most Segregated City." Neighborhoods named China Town and Little Italy point to an almost-celebration in highlighting separation. Is the Chicago music industry inherently affected in a negative fashion by the fact that Chicago is reining champ in segregation?
Interviewing four people; YP, a Chicago rapper with One Off Ent., J Niice, one of the morning show hosts on B96, Kevin Coval, Artistic Director of Young Chicago Authors and co-founder of Louder Than a Bomb, and DJ Nonstop, DJ to DMX and resident DJ on WGCI, we started our conversation by playing game. A side of the city would be mentioned, (West, East, North, South), and the interviewees would have to name as many MCs from that area as they could think of. It was a daunting task for some, and relatively easy for others, but more important was the correlation between which side of the city they were from and how many more MCs they could name from there, as well a how many artists they could name from a side of the city that had received a predominant music industry push.
When asked the question of whether or not there was a segregated music community in Chicago, Kevin Coval gave a resounding yes. Mentioning that "spatial segregation represents a sonic segregation", it was not a question to him of whether it was segregated, but more so of how those lines can be and have been crossed. "Hip Hop has been a way for young people to traverse those borders", he mentions, recalling the cross-city journeys MCs, BBoys/BGirls, DJs and graffiti artists took in order to get with the larger Hip Hop community in Chicago. That melting pot of sides in Chi City hints that the thin lines that define us spatially can be treaded upon and torn down through music.
YP, an East Side inhabitant, had a different view. He did not feel the music industry here was disconnected, even though he acknowledged that Chicago is the most segregated city in North America. He mentioned a time where South Side artists wouldn't collaborate with West Side artists, for whatever reason, but feels strongly that the Chicago industry has recently changed. He has gained notoriety in the current wave of Windy City musicians who, in his opinion, are not operating under the context of segregation. He pointed out that even though "where you're from gives you validation", "'hoods are not determining" and his experience in the industry has not been informed by where he's from.
DJ Nonstop, a proud Humboldt Park representative, focused more of his frustrations on the lack of music attention paid to the North Side of Chicago. His experience as a working and well-respected DJ in Chicago helped him to name artists from each side of the city, but while listing off his North Side rappers he concluded by saying they were basically "everyone without a deal." This viewpoint was solidified when almost ever interviewee became stumped and at a loss for North Side artists to mention. "It seems like the North side is overlooked", said Nonstop. When asked why others weren't so on-board with a North Side movement, he says: "We're the only people that give a shit because we love where we came from. Why would anyone else? It's not their neighborhood."
[CLICK BELOW FOR NEXT PAGE]