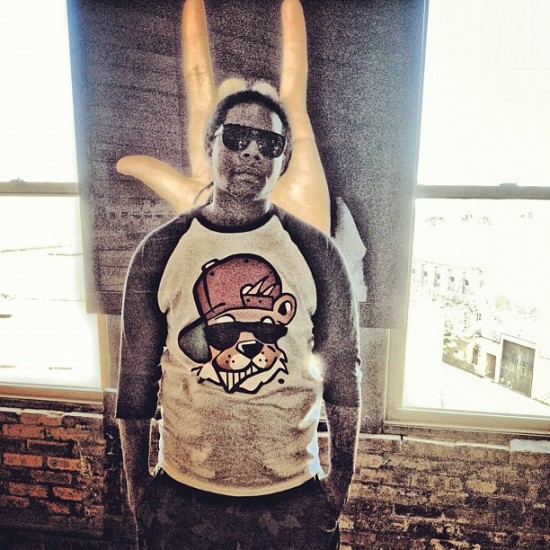 FSD: First and foremost, congrats on the deal. How'd that come about?
King Louie: Shit, we signed the papers [Laughs]. Faxed it over. Nah, we've been back and forth to LA lately, and the second time we were out there, we went out there to meet with Epic. We hollered at them, we came back to Chicago, the lawyers talked and we worked everything out. We came to the right agreement, and did the deal. We actually signed the deal in Chicago, though.
FSD: So it's a partnership between Lawless Inc. and Epic, right?
King Louie: That's exactly what it is — a partnership between the labels. Lawless/Sony/Epic.
FSD: Epic/Sony reached out to you? 
King Louie: Yeah man, they heard an early version of "Val Venis" and they were rocking with it hard. They loved the record, and we did the deal shortly after.
FSD: So that's been the hold up with Dope & Shrimp? You've been waiting to release it on a major…
King Louie: We were gonna release it as an album on Lawless before Epic came into the picture, but Epic stepped in. They said they could help get it out there better than we could, and get it in certain markets we wouldn't have been able to touch. So we decided to go with them.
FSD: Dope & Shrimp will be your first major label release?
King Louie: Most definitely — and "Val Venis" is the very first single.
FSD: Any idea when it's D&S is gonna drop?
King Louie: I honestly have no idea. The album is done, it's finished. So we're just waiting on the word from Epic. The sooner the better.
FSD: Anything else you'd like to add?
King Louie: MUBU