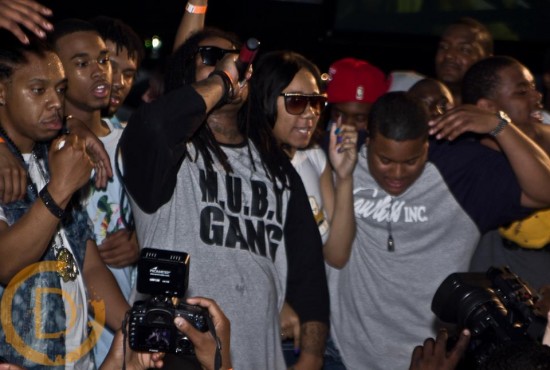 Photos by Chuck Diesel
As I'm sure you've seen and heard by now, MTV2 was in Chicago this past weekend filming a Chicago segment for their Sucker Free program. MTV2 linked with a handful of artists and had had two shows — one at Beauty Bar on Saturday, and a second at Adrianna's on Sunday. Here we have some photos from Adrianna's, which was completely turnt up.
L.E.P. Bogus Boys, YP, Mikkey Halsted, King Louie, Katie Got Bandz, Spenzo, Treated Crew and more were all on hand. Check out the full gallery below.
For video footage of the event, head here.