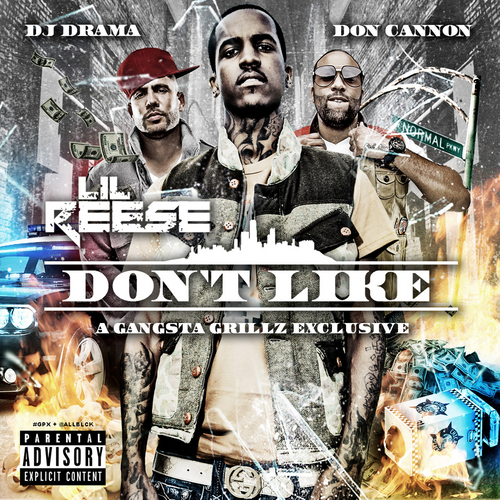 Hosted by DJ Drama & Don Cannon. Produced by Young Chop.
The wait's over, as Def Jam's newest recruit delivers his highly-anticipated debut project. Named after Keef's hit song that featured Reese and where he delivered one of the most memorable lines of the year, this mixtape is definitely worth an ear or two. Chief Keef, Freddie Gibbs, Hell Rell, Lil Durk, Fredo Santana and Johnny Maycash all make guest appearances. This project also marks the first time Drama and Cannon have worked together on a tape in a few years. It's Gangsta Grillz, you bastards — this we do like.
Reese has shaken things up considerably in 2012, with the release of his stellar "Haters," "Beef," and "Us." So a full length is long overdue. Young Chop handles the production duties on the entire mixtape, bringing forth a chemistry we haven't heard since Back From The Dead. Let the fireworks blow to this one.
Stream/download below.
1. US
2. Nothin feat. Johnny May Cash
3. Traffic feat. Chief Keef
4. Ova feat. Freddie Gibbs
5. Beef feat. Fredo Santana & Lil Durk
6. Rap Shit feat. Chief Keef
7. Bad
8. Savage
9. I don't Like
10. We Don't Count Money feat. Hell Rell