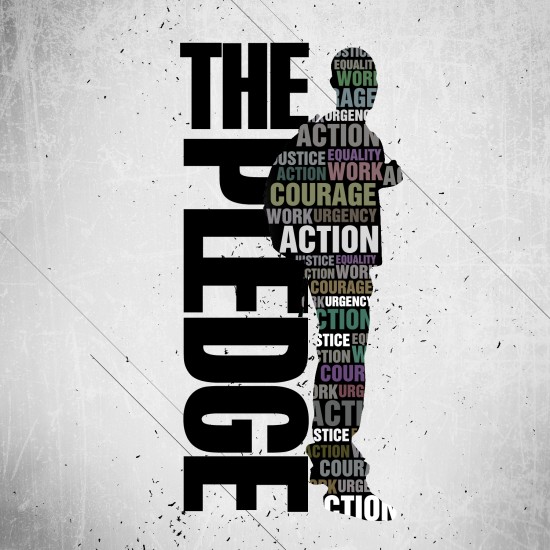 As discussed a few weeks ago, Rhymefest, as part of the The Black Youth Project (BYP) and Power of Purpose, Inc. (POP) have joined forces to release The Pledge, a 14 song mixtape which takes a stand against youth violence in Chicago.
The project, which was helmed by 'Fest, features Fest, Lupe Fiasco, Tito Lopez, Mikkey Halsted, BJ The Chicago Kid, BLX and more.
One of the standouts from this project is a song from the short-lived supergroup, BLX [Blaxploitation], which consisted of Mikkey Halsted, Rhymefest, Twone Gabz and Juice. A group project never materialized, but they did record a few joints before pulling the plug. The truth is, we need these guys more than ever right now.
So check out BLX's contribution, "Pain," as well as the full Pledge project below.
BLX [Mikkey Halsted, Rhymefest, Twone Gabz & Juice] – Pain
1) Pulling Me Back (RhymeFest)
2) State & Madison (J.U.1)
3) Momma Proud (Tito Lopez)
4) Gone (Mikkey Halsted feat Lupe Fiasco)
5) Last Forever (JE Heart Break feat.Lee'A Ro & Lil SkYpp)
6) Heaven (Rilla feat YourGodBrotha)
7) In The Air (DMR Fortune)
8) Pain (BLX)
9) Success Story (Young Tone The Money Man)
10) Letter (RhymeFest)
11) R.O.A.R. (Avian Nalej)
12) No Turning Back (FM Supreme)
13) Stupid Girls Never Win (Psalm One)
14) OtherSide (BJ The Chicago Kid)