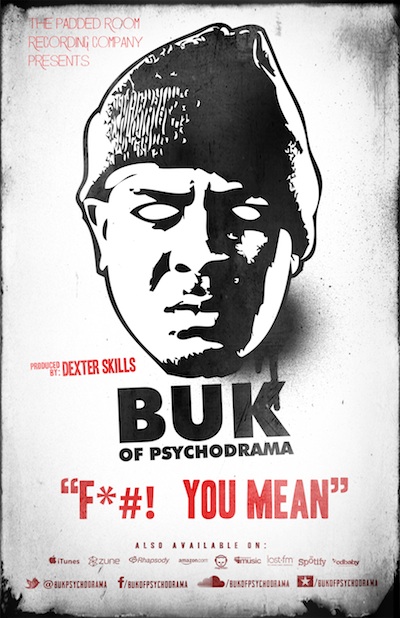 Produced by Dexter Skills
If you've been wondering where Buk is, well, wonder no more. He's back yet again. We've been hearing about his album The Deep End for the past few years, and it now has an official release date: November 30, 2012. It will drop independently via his Padded Room Records label and will available at all of your favorite online retailers.
The Deep End features production from Wildstyle (of Crucial Conflict), Dexter Skillz (EC Illa's son), The Hero Brothers and the album features a long-awaited return to form with Twista entitled "Weapons Grade." F*** you mean it's not gonna be dope? Check back for more info as it becomes available. The dirty version of this joint will be available for download on Friday via Buk's site.