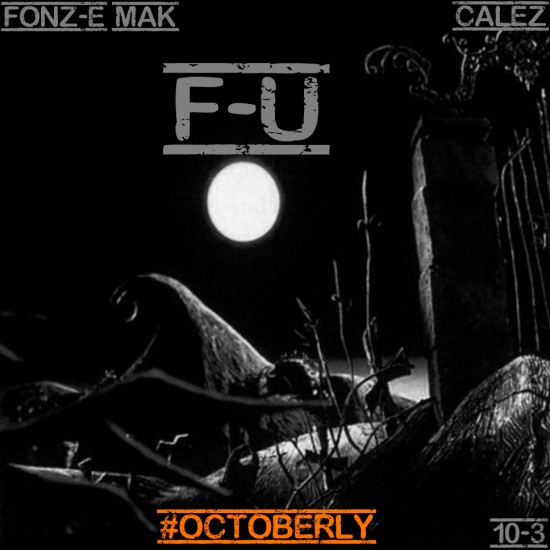 Stop what you're doing right now and click the words "Fuck You" into your iTunes search window. If you really do this rap sh*t, then I'm sure you have countless tracks featuring the same illustrious title. From Dr. Dre to Pharoahe Monch to Mr. Serv-On (ha!), many classics have been created under this title. Well, 2008ighties cronies Fonz-E and Calex throw their hat in the ring with "F-U." Why eff you? Fonz explains:
For the month of October I plan on dropping joints periodically , not to promote a project or nothing like that but just to create the soundtrack to my life back in like 08' – 09'. Octoberly is not a mixtape or project, its kinda like when my homie Ju did the whole EIGHTY thing , with the exception of not promoting anything. I put alot of thought into the beat selection and songs so its not just throw away records, each song goes with a certain memory I had and plays kinda like the most ideal theme music of that memory if I had theme music lol. The first joint is F-U ….peace.  btw. 19/20 is coming really soon. Fuck Walgreens.
So  this is the first offering from Octoberly. Middle fingers up. And btw, what's up with the Walgreen's diss? Shots fired.