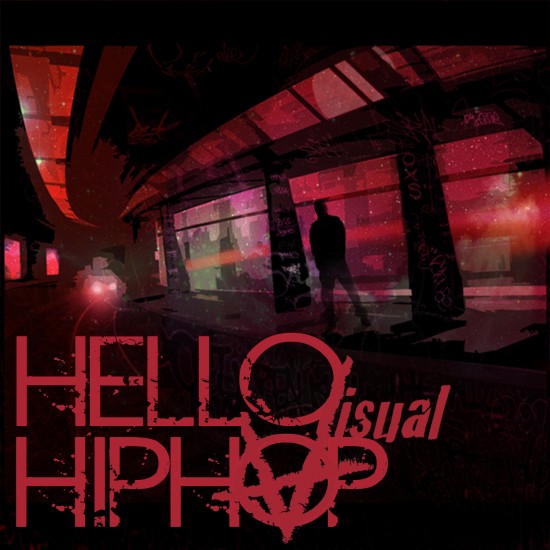 Vis says hi to the culture he loves most on his new project, Hello Hip-Hop.
Most of the production on Hello Hip Hop is borrowed from classic Hip Hop albums but not all of it will be familiar. VISUAL chose to paint his pictures on everything from interludes to intros and for the average listener, there is not one instrumental that belonged to a notable song [single, remix etc.]. But of course a hardcore fan will be able to match the new landscape that VISUAL chose, to its original artist.

Hello Hip Hop's features come courtesy of Griffen [FaceMob Music], up & coming singer Jessica Jasmin, & new faces Havana Joe & Trinity. Serious Beats contributes with his production on the parody skit, SWAG.
Download/stream below.