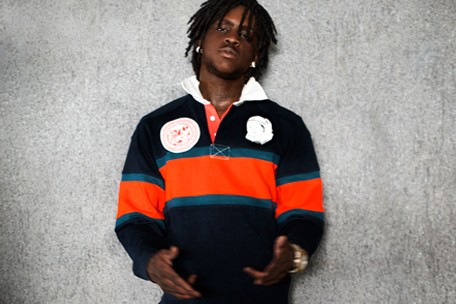 Keef does R&B — and I believe this is a first. Here he links with R&B singer Chris James for "Head Games." Get your noggin examined below.
Keith just went crazy with the leaks. Within the past hour he dropped seven eight songs on his twitter page. Five Six snippets and two new songs. If you're ready for that amount of intake, click the jump button to hear them all.
Finally Rich drops on December 18th. Check out the tracklist, snippets and production credits here.
Chris James f/ Chief Keef "Head Games"

Chief Keef f/ OJ Da Juiceman "Coulda Bought A Jet"

Chief Keef "Squad I Trust"

Chief Keef "I Don't Know"

Chief Keef "On It" (Prod. by Mike Will Made It)

Ballout f/ Chief Keef & Gino Marley "I Got A Bag"

Chief Keef "Bang Bang"

Chief Keef "Spread Da Word"